(site updated December 2015)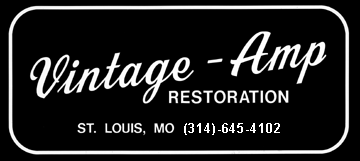 Welcome to:
VINTAGE-AMP RESTORATION
Offering the very finest quality:
REPRODUCTION & CUSTOM CABINETS & PARTS
OEM CABINETS & ENCLOSURES
ELECTRONIC SERVICE

SPEAKER RECONING
MOST COVERS WILL SOON BE BACK IN STOCK!


Vintage Amp Restoration is your #1 stop for -


AMPEG: The Story behind the Sound (the book)
co-authored by Gregg Hopkins of Vintage-Amp Restoration



Vintage style brown "canvas" amp covers for tweed, blonde and brown Fender amplifiers. These are newly made from NOS fabric and are exact copies of the covers Victoria Luggage Co. made for Fender amps.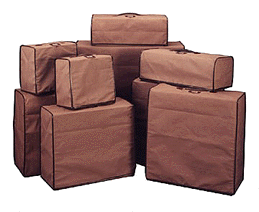 This site is PAYPAL enhanced! Through this service, you can make instant, secure online payments for your order using your credit card or checking account. So far, the only item available for automatic "shopping cart" online purchase is the Ampeg book above. Stay tuned as we implement this new feature in other areas of this site.


WE SHIP ANYWHERE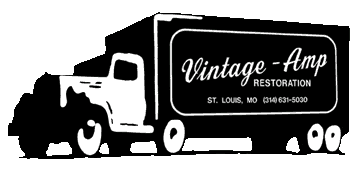 VINTAGE-AMP RESTORATION
St. Louis, MO USA
phone 1-314-645-4102
Email: VintageAmp@aol.com

© Copyright Vintage-Amp Restoration 1999-2016. All rights reserved.
We welcome your comments regarding this site.